Supported Living in London (East) & Essex
Lodge Group Care provide Supported Living in London (East) and Essex. Together with our housing partners, Blue Square Housing and East Thames Housing Group, we have extensive experience of providing supported living accommodation. We enable people to maintain their independence and live successfully in their own homes and within their local community throughout East London and Essex. 
Everyone living in one of our schemes will have their own bespoke support plan which will include a range of learning and fun activities.
We typically work with those that have learning disabilities and complex needs, including behaviour that challenges. Our person centred plans promote increased choice and more control over their independence. These plans will focus on people's strengths and what they can do.
We have a variety of different types of living accommodation. Including shared houses where each tenant has their own private room but shares communal areas such as the lounge and kitchen, or self contained one bed flats with a dedicated block.
A place to call your own…
We're passionate about empowering our service users to live as independently as possible, but with the safety net of our fantastic carers. As part of our Transition Plan, children from our Children's Home are able to smoothly transition into either our Supported Living Services or our Adult Residential Home. Find out more about our Transition Plan.
Supported Living – how we can help…
Our team are trained to help tenants maximise their abilities and opportunities to support them with:
Developing everyday life skills, including cooking, cleaning and shopping

Attending to Personal Care, including managing and administering medication

Providing support to maintain tenancies, including budgeting, maintaining the home and following the terms & conditions of the tenancy agreements

Money Management

Support in accessing the local community

Developing independent travel skills where appropriate

Helping independence by enabling personal choices and decisions

Apply for and obtain appropriate benefits

Help access leisure activities and lifelong learning

Fun, social programme of events
A bespoke, caring service…
The supported living care we give is tailored to each individual person and we make sure they are always at the centre of the service we provide. These bespoke care packages are developed to enhance independence. They allow each individual to develop and retain skills that enable fulfilling lives in their own homes.
Supported Living carers are trained in-house highly by our professional training team. They provide support 24 hours a day to provide a safe, positive atmosphere within the home.
You can learn more about our Supported Living carers here.
Fun activities for everyone…
As well as being independent, we promote having lots of fun and socialising. There are lots of activities within our supported living properties including:
Swimming
Bus and Train Rides
Shopping
Lunch or Dinner out
Trampoline
Cooking once a week
Why choose us?
Lodge Group Care is experienced in providing excellent supported living services to those with learning disabilities and very challenging behaviour. We are focussed on ensuring our residents achieve successful and sustainable outcomes. In time our young adults change their behaviour and learn to communicate and express themselves in better ways. Our team are trained in empowering people to make the right choices for their lives so that they are settled and happy. Lodge Group carers and support workers aim to make everyone feel confident enough to live as independent individual.
Lodge Group Care are specialists in working with children and adults with severe Autism, Asperger's Syndrome, ADHD and other learning disabilities. We have vast experience of working within a regulated framework and with residential services that are registered and regulated by OFSTED and CQC (formerly CSCI).
We are proud of all of our carers providing supported living care – why not find out more about the team? They are highly trained in providing specialist support and have 24 hour access to health care professionals.
Want to find out more? We'd love to hear from you, so please do contact us at our Head Office in Romford, Essex.
Find out more about our supported living team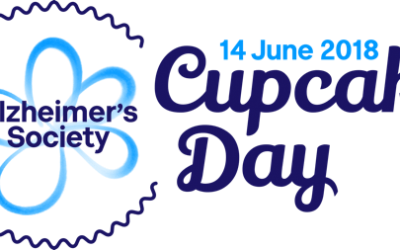 Please come along and join us at our Romford office to help raise money for the Alzeimer's Society as part of their Cupcake Day this Thursday, 14th June between 10am and 4pm. Have a cup cake, cup of tea and a chat. We look forward to seeing you.
read more
Dus as ea nobis post, similit am, te labo. Et reptibus aut adi odia pro dolor aut quunt. Hiciamus di il mollamet earum, sed quasit quis nos por res maxime nit offic tem quod et accus.
Dus as ea nobis post, similit am, te labo. Et reptibus aut adi odia pro dolor aut quunt. Hiciamus di il mollamet earum, sed quasit quis nos por res maxime nit offic tem quod et accus.