Children's Home – Seven Kings, Ilford, Essex
Lodge Group Care provide a children's home to care for those with learning disabilities in Seven Kings, Ilford, Essex. The service is for 12-18 year olds with various types of learning disabilities including autism. Accommodation in the children's home is available for six children at a time and most children arrive via the local authority channels.
A structured, stimulating, caring and safe environment…
We understand that choosing a children's home for your child with learning disabilities is an important decision. You want to be sure that they are given the best possible care, a great quality of life and life skills to take forward.
Cameron House, our privately run children's home in Seven Kings, Ilford, Essex, provides a safe, nurturing, enjoyable and empowering environment. Our staff focus on teaching the children important life skills including self-esteem, social interaction and independence. We also ensure to treat everyone with dignity and focus on reinforcing positive behaviour.
Our team genuinely care about the development and quality of life of the children at Cameron House. They are very experienced in caring for young people with learning disabilities and are highly trained in-house in all aspects of care.
You can put your trust in us…
There are many reasons to put your trust in our children's home team…
We have vast experience of working within a regulated framework and with residential services that are registered and regulated by OFSTED and CQC

Our staff are trained in-house to a very high standard, particularly in learning disabilities. They gain huge satisfaction from seeing children flourish (watch our staff video below). Read more about the children's residential home

team

Our home has developed effective links with other agencies and the wider community
Our staff understand that puberty can be a stressful and confusing time, especially for a young person with a learning disability. Our staff focus on the following areas to promote a healthy lifestyle and wellbeing for them:

attachment behaviour and emotional health
physical health
growth
diet and nutrition
dental health
lifestyle, including diet and physical activity
ensuring that immunisations are up-to-date
understanding of issues relating to sexuality

Once children get to a certain age they have the option to transition to other parts of our services such as our Adult Residential Home or Supported Living Services – Find out more about our Transition Plan
All children have an 'Achievements/Targets Programme' that develops independent living skills designed and overlooked by our Occupational Therapist
All children have a 'Behaviour Support Plan' designed and overlooked by a Psychologist
At Cameron House we provide very structured routines based on a family model.
I am very grateful to the staff at Cameron House for the excellent care my son receives. They are a really knowledgeable and dedicated team who meet my boy's demanding physical, emotional and medical needs.
They are compassionate,  understanding and kind and do their best to develop good relationships with the children. I am also appreciative of good communication  and updates on different activities that my boy is involved in.
 A big thank you for all your hard work!
Cameron House facilities…
Our children's residential home is based in Seven Kings, Ilford, Essex and accommodates up to six children at a time. We can concentrate on every child's individual needs and development.
The lounge, dining area, laundry facilities, kitchen and one of the bedrooms are all situated on the ground floor
There is a patio door that opens onto a lovely rear garden. The other 5 bedrooms are on the first floor
The bedrooms are light and airy and special attention has been paid to ensuring that they have been decorated to enhance a family atmosphere/environment. We want all children to relax in the privacy of their rooms and encourage them to personalise their own rooms
We also have our very own in-house occupational therapist at our children's residential home in Seven Kings, Ilford, Essex. Their support means that we can promote, maintain and develop the skills required by young people to be functional at home, in a school setting and beyond. Active participation in life promotes:
Learning
Self-esteem
Self-confidence
Independence
Social interaction.
Cameron House is near to numerous leisure centres and educational facilities, all within easy access by public transport.
Reasons for children to come to Cameron House…
Young people may be placed in our children's residential home for a variety of reasons:
Residential short or long term respite placements for families
Full placement care for young people who are unable to live with their families
Emergency placements if the initial assessment confirms suitability and ensures the needs of young people can be met by staff team
Attendance on Life Skills Programme. This is an opportunity for young people to develop skills in order for them to increase confidence and the ability to sustain independence and self-sufficiency. The Life Skills Programme has been jointly developed and assessed by Educational Authority and Local Authority Placement Teams.
Cameron House Activities
Our young people have regular residents meetings where they enjoy and share fun stimulating activities, for example:
Farms such as Hadleigh Farm & Rare Breeds Centre, Valley Farm, Mac Donald's Family Maze
Southend Beach
Parks such as Hainault Forest Country Park, Seven Kings Park, Valentine's Park, Raphael Park
London Bridge and central London
Water games in the garden
Group painting activity
Collecting leaves at the park for an art & craft activity
Themed party, for example Halloween party, Christmas
Winter Wonderland
Baking and delivering cupcakes for homeless
Preparing gifts for parents
Going bowling
Art and messy play with foam and paint
Trampolining at Barking Sports House
Football Coaching at Rushcroft Foundation Sports School Hall
Our staff ensure that the young people's disabilities are not a barrier to their taking part in leisure and cultural activities in the community. They carefully plan and assess that activities are safe and that children are properly supported. Young people love the different activities and get the chance to use their independence, social and communication skills in lots of different environments to build their confidence.
For more information on our children's residential home in Seven Kings, Ilford, Essex, please contact our friendly team. We look forward to hearing from you!
Find out more about our children's residential team
My son has settled in really well at Cameron House. The staff have shown that they genuinely care about him, and go the extra mile to meet his needs.
More information
Please contact us for more information about our Children's Residential Care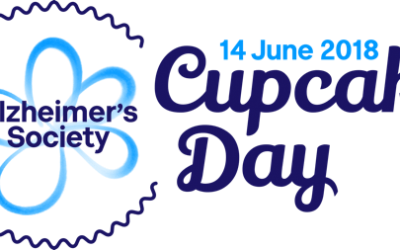 Please come along and join us at our Romford office to help raise money for the Alzeimer's Society as part of their Cupcake Day this Thursday, 14th June between 10am and 4pm. Have a cup cake, cup of tea and a chat. We look forward to seeing you.
read more