Domiciliary home care in Romford, Havering and across Essex
Compassionate care for the elderly in their own homes
Choosing the right person or company to provide care and support for you or a loved one is not an easy decision. You need someone who is caring with the right knowledge and skills, someone you can rely upon and most importantly someone whom you can trust.
That's where our domiciliary home care services in London & Essex make all the difference, offering practical help, emotional support, compassion & friendship so that your elderly loved one can continue to live with dignity on their own terms, in their own home.
We provide domiciliary home care in Romford, Hornchurch, Upminster and surrounding areas in London & Essex. Our highly trained visiting carers are here to help with a full range of tasks including:
Personal care
Post-op care
Housekeeping and cleaning
Overnight sitting
Meal preparation
Errands, such as trips to the grocery store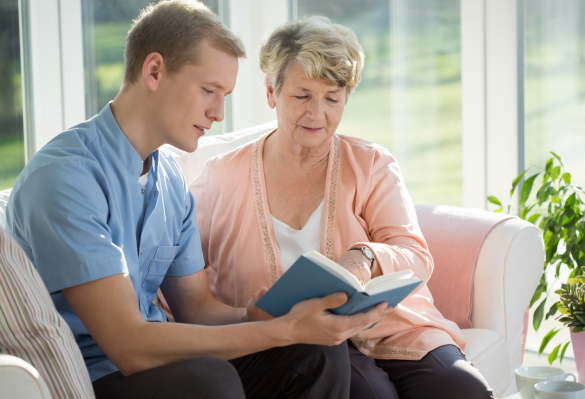 Our carers also have access to nurses & other allied healthcare professionals to ensure your loved one gets complete and comprehensive care.
But domiciliary home care at Lodge Group Care is about more than the practicalities of daily life. Our carers treat their service users as family, sharing stories, laughter and memories. Some of our carers have shown a particular passion for specialised aspects of domiciliary home care and so we've supported them in developing skills in these areas.
We can, therefore, offer services tailored to:
Learning disabilities support
Dementia care
Alzheimer's care
End of life care
Joint replacement care
Hypertension care
Palliative care (different to end of life)
Huntingdon's disease care
Motor Neurons disease care
Acquired brain injury
Stroke Care
Diabetes Care
Neurological Condition Care
Spinal injury care
Cancer care
Reablement services
Arthritis Care
Bariatric Care
Multiple Sclerosis Care
Physical disabilities care
All of our domiciliary home care services in London and Essex are regulated by the CQC. You can read our latest inspection report to get the official view on the care we provide.
Book a free initial domiciliary care assessment
Choosing a domiciliary home care provider in London is a big decision. So to help you feel confident about your choice, we welcome you to contact our head office on Romford high street. If you live in Romford, Hornchurch, Upminster or nearby surrounding areas in the London Borough of Havering or Essex, we can also come to you. For a friendly chat about how we can help, why not book a free, no-obligation domiciliary care assessment?
To book your free assessment call us on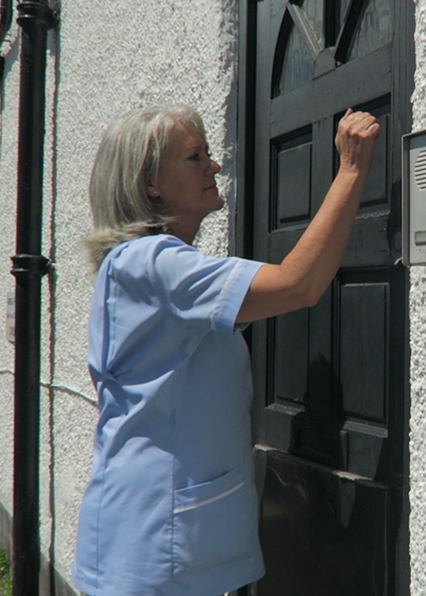 Our 6-step process to comprehensive domiciliary home care
If you choose Lodge Group Care for your domiciliary home care in London or Essex, we'll follow a clear and simple 6-step process to ensure we deliver the very best care to meet your particular needs:

The Care Assessment
We'll carry out a comprehensive care and support assessment, assessing mobility, medication, allergies, nutrition, bathing needs and more. This gives us a complete picture of a service user's needs and requirements.

The Property Risk Assessment
The safety of our service users and our carers is paramount, which is why we assess every service user's property for potential hazards.

The Personal Profile
A big part of delivering truly effective care is getting to know our service users' interests, hobbies and involvement with the community. We, therefore, have a good chat with service users and/or their family members so we can learn what is important to them on a more personal level.

The Support Network
Our goal is to deliver effective care that complements and supports the care already being received by our service users. That's why we'll identify the key individuals who provide support and care to our service users, both professionals and relatives, and determine how often this support is provided. This ensures we can all work together to provide joined-up care.

The Care Plan
Based on all of the information we have gathered, we'll put together a tailored care and support plan for the individual service user. This plan is not set in stone and will be updated and adapted to meet the changing needs of the service user.

Carer Assignment
We value the importance of developing trusting relationships between carers and their service users. To facilitate this we assign a consistent team of carers to deliver personalised care to each of our service users, giving everyone involved the chance to build lasting relationships.
Meet our carers in London and Essex
Our rigorous recruitment process means we only hire carers with a genuine passion for helping others, carers who we know will go the extra mile for their service users, carers who truly care. What's more, all of our carers undertake a comprehensive induction training course to ensure they have all the right skills and knowledge to support your needs. They continue to receive ongoing training and support to better equip them to deal with various situations they may face when looking after service users, from health issues to mental illness. They are supported by our dedicated office team and together they ensure the delivery of exceptional care.
Our care in action: case studies
To get a better idea of how our approach to domiciliary home care in London and Essex really makes a difference to our service users' lives, take a look at a few of our real-life case studies.
Mrs S was a 77-year-old lady with dementia living in Romford. Her story is a great example of how we effectively cooperated with local healthcare professionals to achieve the best outcomes for her health needs.
Mrs S's Story
Mrs S was diagnosed with dementia and so lacked the capacity to give consent. She lived with her elderly husband who made all the decisions for her. She also suffered from osteoarthritis in her knees & a recurring urinary tract infection. Her dementia meant that sometimes she would be aggressive towards our specialist dementia arers, either hitting out or scratching them. Our carers had the training they needed to both expect this & know how to diffuse these situations. They did, however, notice a rapid decline in her mobility as she was, at times, unable to bear weight.
Mrs S received 2 calls a day from our dementia care team & her husband didn't want any changes to the care package. Our response was therefore to send a referral to Adult Social Services requesting an urgent Occupational Therapist review. The Occupational Therapist liaised with the Care Quality Officer at Lodge Group Care and we were given a detailed outline of Mrs S's presenting difficulties. Next, we initiated an urgent joint visit at the property with the Occupational Therapist from the Community Treatment Team.
Problems identified by the Occupational Therapist
Fluctuating mobility and several recent falls.
Suspected urinary tract infection.
An unsafe environment due to a lack of suitable equipment.
Risks to both her carers and her husband when transfers occur.
Interventions Implemented
Social Services agreed to change the current care package to 2 carers visiting 4 times a day with immediate effect.
A mobile hoist was delivered by Occupational Therapy.
Our Care Quality Officer requested a visit from the Community Nurse.
Our Care Quality Officer requested an assessment by a doctor from the Community Treatment Team.
The Occupational Therapy recommended using the hoist for all transfers. However, Mrs S's husband refused the use of the hoist in the property.
We implemented an emergency protocol to place Mrs S on bed care and identified the need for a hospital bed and airflow mattress.
Our Care Quality Officer shared their risk assessment and ongoing concerns with Social Services, Occupational Therapy / Primary Health Care Services.
A hospital bed was agreed and commissioned by the District Nursing Team.
The GP requested to visit and prescribe antibiotics.
We completed a referral to the Physiotherapy Department.
Our Care Quality Officer continued to review the care package for its suitability in meeting Mrs S's needs.
The outcomes
An acute care intervention was avoided.
Mrs S's urinary tract infection cleared though her mobility still fluctuated but protocols were now in place to prevent avoidable falls and injuries.
Mrs S received more frequent daily care by not one but 2 of our carers, ensuring her increasing needs were met.
Take Home Message
All of the above was only made possible due to the extensive local contacts and positive relationships we have fostered with allied health professionals in the local area. Together we were all able to ensure Mrs S received excellent dementia care so, despite her diminishing physical health, she could continue to live in dignity and safety in her own home.
The story of Mr W, a 77-year-old man living with his wife of 53 years in Havering, illustrates how our thorough initial assessments can have a transformative effect on the lives of service users by quickly identifying their needs.
Mr W's story
Mr W suffered from a brain aneurysm at the age of 60, had 2 brain haemorrhages and was diagnosed with vascular and Lewy Body dementia. His wife's and family's wishes were that he received dementia care at home with our support, without any active interventions. We, therefore, carried out an initial assessment which identified an array of problems.
Problems identified
Behavioural and memory problems due to vascular and Lewy Body dementia.
Potential to be violent, aggressive and uncooperative when delivering bed care.
Communication problems as at times Mr W would misinterpret and/or not comprehend what was being said.
Visual and hearing impairments.
Poor mobility.
Contortions of arms and legs.
Incontinence.
Prone to skin breakdown/pressure sores.
Poor compliance with medication.
Poor dietary intake and reduced appetite.
Dysphagia i.e. risk of choking on liquids.
A high risk of chest infections and urinary tract infections.
Interventions implemented
We requested that the GP prescribe Thick and Easy to be added to all liquids to reduce the risk of Mr W inhaling liquids into his lungs.
We requested that the GP review his current medication and pain management, which resulted in a morphine prescription for Mr W's pain.
We requested an Occupational Therapy assessment which resulted in a hoist and suitable slings being provided.
We requested a review by District Nurses who supplied a hospital bed, airflow mattress, slide sheet and nappy pants.
District Nurses and Tissue Viability agreed to review his skin weekly.
We requested a joint meeting between the social worker, District Nurse, GP and family.  This resulted in a referral being made to the Palliative Care Team at St. Francis Hospice, with the intention being to support the wife and family with Mr W's deteriorating condition.
Mr W's family made a formal decision to implement a DNAR (Do Not Attempt to Resuscitate)
We made a referral to the Community Matron for ongoing support.
All carers were met on site by the Care Quality Officer and supported with the challenges in delivering Mr W's care in an effective and dignified way.
Hospice staff provided weekly psychological support for Mrs W.
Our Care Quality Officer, a registered general and mental health nurse liaised with Mr and Mrs W to review the management of Mr W's ongoing care needs and to provide regular support to Mrs W and her daughter.
Our Care Quality Officer collaborated with the family and all other healthcare professionals on a continually evolving person-centred care plan.
Take home message
Mr W's considerable heath needs warranted extensive, integrated care planning, which was spearheaded by Lodge Group Care. This ultimately resulted in Mr W having a peaceful end of days, free from unnecessary pain and discomfort, with his dignity maintained.

The carers at Lodge Group Care are brilliant! They give 100% and go the extra mile for my dad. Everything he needs done, is done to the highest standard."
Mr C Cossey and daughter Sue