In-house Occupational Therapy
Helping service users develop the skills they need to live well
For every aspect of our care in London and Essex, our in-house Occupational Therapist is on hand to help service users function at their very best. For children and adults, the elderly and those with learning disabilities, our in-house occupational therapy service enables everyone to take an active part in their community and live a full life.
We work using the Canadian Model of Occupational Performance. This means all of our service users are assessed from a holistic point of view.
Our Occupational Therapist also plays an active role as a staff trainer to ensure our entire team of carers and support workers are equipped with different techniques to respond appropriately to the needs of our service users with autism and learning disabilities.
The diagram below shows the Occupational Therapy Model we use to guide our practice when supporting our teams and service users.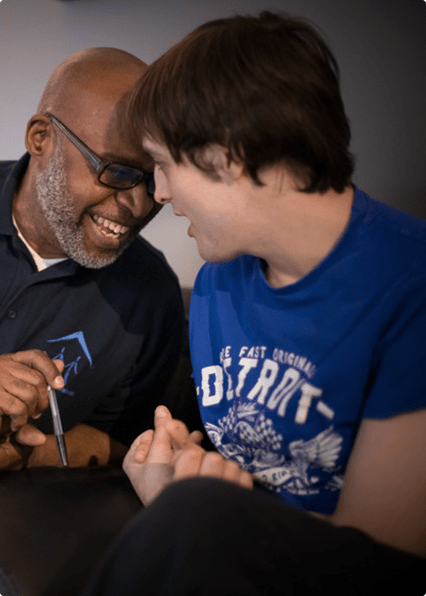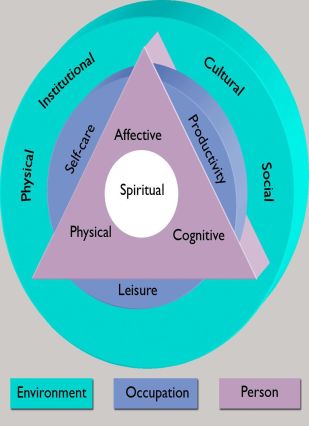 These techniques include:
Intensive interaction
Makaton
Picture exchange communication
Visual learning
Challenging behaviour management.
Our Occupational Therapist also trains our domiciliary home carers in a range of approaches and skills, such as the safe moving and handling of service users in their home environment. From the service user standpoint, our Occupational Therapist is involved in our domiciliary home care assessments, when required, to ensure the best care package is developed for maximum independence.
Structured support
Our Occupational Therapist drafts individual and person-centred life skills plans in collaboration with the managers of our different care services in London and Essex. These plans include monthly objectives and guidelines for staff to follow. The aim is to support the progress and development of our service users within the scope of their individual abilities and ensure they achieve their personal outcomes.
To achieve these outcomes, our Occupational Therapist conducts group and individual sessions to help our service users:
develop specific skills, such as fine motor skills and self care
promote leisure and exercise
foster increased concentration
 develop social skills, such as taking turns and clear communication
improve their sensory integration.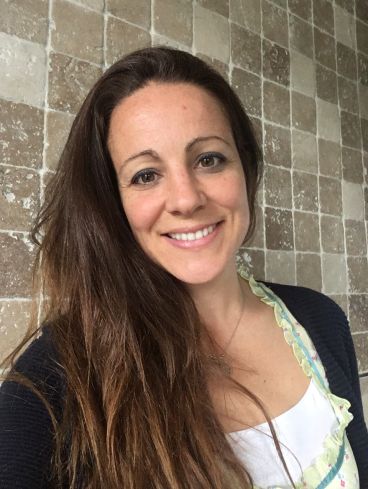 Meet our Occupational Therapist in London and Essex
We offer specialist occupational therapy for our service users who live with autism and learning disabilities in areas of London and Essex.
Our occupational therapist is highly experienced and well equipped to deal with all areas of Home Care and learning disability services.
Aranza is a qualified Occupational Therapist (OT) and Physiotherapist (PH) with postgraduate studies in Autism, Learning Disability and Sensory Integration (Module 1,2 & 3). She joined the Lodge Group in the summer of 2015. She is the OT for the company and a member of the training department.
She is also the Supported Living Service Deputy Operations Manager.
Aranza provides training such as Moving and Handling people, Autism awareness, Autism play, Ethos and Principles, Breakaway training.
Her role involves assessing our service users' needs and develop an independent living skills programme to achieve progress with set outcomes. Aranza plays a vital role in empowering staff to support our service users to live a healthy lifestyle by participating actively in their local community and enjoying a meaningful lifestyle.
Please do contact us for more information on any of the services we offer. We would love to hear from you!  Our Lodge Group occupational therapist work across the London Boroughs of Havering, Redbridge, Barking and Dagenham, plus Romford, Chigwell, Harlow, Colchester, and Loughton in Essex.