Occupational Therapy Services
Lodge Group Care offers an in-house occupational therapy for our autism and LD services in our residential and supported living provisions in London and Essex, as well as for our domiciliary home care services.
We are committed to the wellbeing of our clients and Occupational Therapy is the profession which best embeds quality of life of human beings. This service is offered in the London Boroughs of Havering and Redbridge, as well as Romford and Barking in Essex.
At Lodge Group we want all our service users to enjoy a full life and take an active part in their community by participating the best way they can and making choices for themselves. We believe that every person has the potential to improve and become more independent.
In-house Occupational Therapy
We are proud to say that we have our own in-house Occupational Therapist (OT).  The department's objectives involves promoting, maintaining and developing new skills needed by our service users to be functional at home, at their school/work and beyond. Active participation in life promotes:
Learning
Self-esteem
Self-confidence
Independence
Social interaction
Within our occupational therapy department, we work with the Canadian Model of 'Occupational Performance' – this means all our services users are assessed from a holistic point of view. Our OT has an active role as a staff trainer to ensure staff is equipped with different techniques to respond appropriately to the specific needs of our service users with Autism.
Our in-house occupational therapist participates in the induction program for our new staff members. Some of the techniques our staff are trained in are:
Intensive interaction
Social skills
PECS- MAKATON- VISUAL
Life skills and self-care for Autism
Challenging behaviour management
Sensory needs
Sensory room
The Lodge Group occupational therapist drafts individual and centred life skills plans, with the managers of the different services, that include monthly objectives and guidelines for staff to follow. The aim is to support the progress and development of our service users within their disability and individual abilities and make sure they achieve outcomes.
Our in-house OT also conducts group and individual sessions to help our service users to develop specific skills such as fine motor skills, develop self-care skills, promote leisure and exercise, increased concentration, social skills, turns taken, potential communication, sensory integration, etc.
Occupational Therapy for home care services in London and Essex
Our Occupational Therapy (OT) department participates in the induction of new home carers in areas such the moving and handling of clients in their home environment.
Our OT will be involved in new home care service assessments, when needed, to ensure the best care package is developed for maximum independence.
When required home adaptation assessments are offered to home care service users. We also advise and train staff on any technical aids as appropriate.
For more information on our occupational therapy services please contact our friendly team. We work across the London Boroughs of Havering, Redbridge, Barking and Dagenham, plus Romford, Chigwell, Harlow, Colchester and Loughton in Essex.
Contact us to arrange a free initial assessment in your home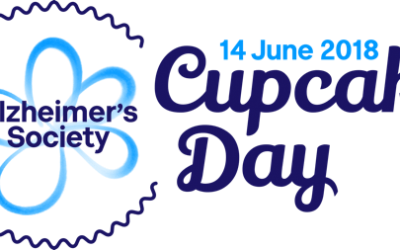 Please come along and join us at our Romford office to help raise money for the Alzeimer's Society as part of their Cupcake Day this Thursday, 14th June between 10am and 4pm. Have a cup cake, cup of tea and a chat. We look forward to seeing you.
read more
Dus as ea nobis post, similit am, te labo. Et reptibus aut adi odia pro dolor aut quunt. Hiciamus di il mollamet earum, sed quasit quis nos por res maxime nit offic tem quod et accus.
Dus as ea nobis post, similit am, te labo. Et reptibus aut adi odia pro dolor aut quunt. Hiciamus di il mollamet earum, sed quasit quis nos por res maxime nit offic tem quod et accus.