Ofsted Report - Lodge Group Care UK Ltd
This privately run children's home provides care and accommodation for up to six children who have learning disabilities. The service provides one place for a short break and five long-term placements.
You want to give your child the very best start in life, with care, love and support to develop skills they can carry through into adulthood. But for some children with learning disabilities or Autism these needs can't be met in their family home.
Inspection dates: 8 to 9 May 2017.
Overall experiences and progress of children and young people, taking into account: good
How well children and young people are helped and protected: good
The effectiveness of leaders and managers: good
The children's home provides effective services that meet the requirements for: good.
Date of last inspection: 23 November 2016
Overall judgement at last inspection: Sustained effectiveness
Enforcement action since last inspection: None
Key findings from this inspection: This children's home is good because
The caring and affectionate relationships staff form with the children are a strength of this home. A parent said, 'There is a warmth towards my child from Inspection report children's home: SC064182 2 the carers, which as a parent is nice to see.
 Children continue to make good progress. They are encouraged to be as independent as possible.
There is overwhelmingly positive feedback from parents, carers, independent reviewing officers, therapists and social workers about the care and support the staff provide.
Staff and management work well with families and welcome them into the home. By working effectively with the professionals involved in children's lives, staff ensure that they meet children's needs.
Parents trust the staff to keep their children safe. There is a good safety record both in the home and when on trips out.
The introduction of a new behaviour management strategy has resulted in fewer incidents and the use of restraint. Children benefit from the generally calm and happy atmosphere in this home.
A parent said, 'Staff do their best to meet challenging needs, encourage independence, take children to various activities they enjoy.'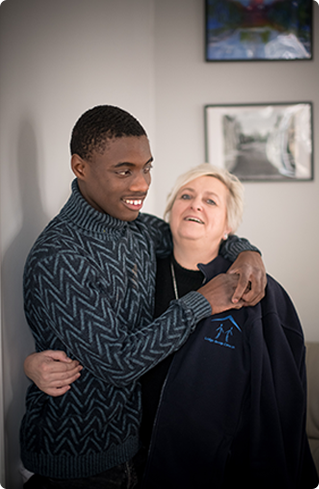 My son is happy at Cameron House and I am very happy with this placement. Keep up the good work, the management and staff are amazing with my son. Your home is a blessing for my son and my family – Parent