Case Study of Mr W in Havering
When we are taken on by a new service user for dementia care at home in the Havering, Romford, Hornchurch and Upminster areas, we want to ensure that they have the best quality of life. This means ensuring the right equipment, medication and therapy is provided, along with the most appropriate specialist health care and advice.
Our initial assessments for dementia care at home are extremely thorough and will give you confidence that we will be looking after you well. Below is a case study about Mr W who, after an initial assessment in his home with Lodge Group Care, received the right medication, had less pain and benefited from receiving excellent equipment to support his needs.
Mr W is a 77 year old man, who lives with his wife of 53 years. He suffered from a brain aneurysm at the age of 60, had two brain haemorrhages and has been diagnosed with Vascular and Lewy Body Dementia. His wife's and family's wishes are that he receives dementia care at home in Havering with the support of Lodge Group Care. The family do not want any active interventions.
Problems identified
Our initial assessment identified the following problems:
Behavioural and memory problems due to Lewy Body and Vascular Dementia

Potential to be violent, aggressive and uncooperative when delivering bed care

Communication problems – at times he will misinterpret and cannot comprehend what is being said

Visual and hearing impairments

Initially had poor mobility that has now resulted in him requiring complete bed care

Contortions of arms and legs

Double incontinence

Prone to skin breakdown/pressure sores

Poor compliance with medication

Poor dietary intake and reduced appetite

Dysphagia –  Risk of choking on liquids

High risk of chest infections and urinary tract infections
Interventions put into place
Post assessment, the following interventions were put in place by Lodge Group Care from our base in Romford for Mr W's health and dementia care at home:
Requested that the GP undertake a review and requested that he prescribes Thick and Easy to be added for all liquids, to reduce the risk of inhaling onto his lungs

Requested that the GP review his current medication and pain management

Requested Occupational Therapy assessment which resulted in a hoist and suitable slings being provided

Requested review by District Nurses who supplied a hospital bed, airflow mattress and slide sheet

District nurses and Tissue Viability also agreed to review his skin weekly

District nurses also issued nappy pants

Lodge Group requested a professionals meeting with the social worker, district nurse, GP and family.  This resulted in a referral being made to the Palliative Care Team and the local St. Francis Hospice, intention being to support the wife and family with Mr W's deteriorating condition.  The GP also prescribed some morphine for pain.

Family made a formal decision to implement a D.N.A.R (do not attempt resuscitation)

Referral made to the Community Matron for ongoing support

All carers were met on site by the Care Quality Officer and supported with the challenges in delivering Mr W's care in an effective and dignified way

Hospice staff provide weekly psychological support for Mrs W

Our own Care Quality officer, a registered general and mental health nurse, liaises with and visits Mr and Mrs W to review how his ongoing care needs are being managed, as well as providing support to Mrs W and her daughter on a regular basis

Our Care Quality Officer works continually with the family and all other professionals on an evolving person centred care plan.
This dementia at home case study gives an insight into the extent of our integrated care planning. We work closely with other health professionals and services to achieve the best outcomes possible for our service users and their families in the Havering, Romford, Hornchurch and Upminster areas. All our carers are highly trained in dementia, learning difficulties and other specialisms in order to offer an exceptional home care service.
Please contact us at our office in Romford if you have any questions about our range of services in a number of London Boroughs and parts of Essex.
Contact us to arrange a free initial assessment in your home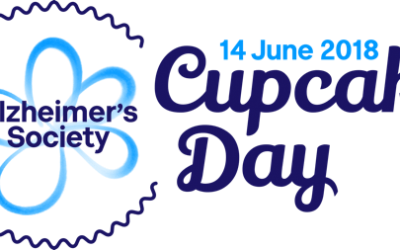 Please come along and join us at our Romford office to help raise money for the Alzeimer's Society as part of their Cupcake Day this Thursday, 14th June between 10am and 4pm. Have a cup cake, cup of tea and a chat. We look forward to seeing you.
read more