Case Study of Mrs S in Romford
Lodge Group Care's dementia home care service is well established in Havering, Romford, Hornchurch, Upminster and surrounding areas. We integrate with other local healthcare specialists on a daily basis to ensure our home care clients are getting exactly the right support for their needs.
Here's a case study of Mrs S, a 77 year old lady with dementia living in Romford. Her story is a great example of how we effectively cooperated with local healthcare professionals to get the best outcome for her dementia home care and other health needs.
Mrs S was diagnosed with dementia and therefore lacked the capacity to consent. She lived with her elderly husband who made all the decisions for her. Mrs S suffered from a few health issues including osteoarthritis in her knee and a recurring urinary tract infection. As commonly reported with dementia, she could sometimes be aggressive to our dementia home care staff, either hitting out or scratching them. However, being highly trained in all areas of mental and physical health, Lodge Group carers were expecting this, and were able to deal with any situations that arose.
Mrs S's home carer reported a rapid decline in her mobility as she was, at times, unable to weight bear. Mrs S received two calls a day from Lodge Group Care's dementia home care service and her husband didn't want any changes to the care package. So what did we do?
A referral was sent over to Adult Social Services requesting an urgent Occupational Therapist review

The Occupational Therapist liaised with the Care Quality Officer at Lodge Group Care and we were given a detailed outline of Mrs S's presenting difficulties

We initiated an urgent joint visit at the property with the Occupational Therapist from the Community Treatment Team.
Problems identified
The following problems were identified by the Occupational Therapist:
Fluctuating mobility – several recent falls

Suspected urinary tract infection

Unsafe environment due to lack of suitable equipment

Risk to carer and to her husband when transfers have to occur.
Interventions put into place
As a result of this report, Lodge Group Care were able to put the following interventions into place from our base in Romford:
Social Services agreed a change to the current care package to double handed (two carers) with immediate effect 4 times a day

A mobile hoist was delivered by Occupational Therapy

A visit was requested from the Community Nurse by Lodge Group's Care Quality Officer

Assessment by a doctor from the Community Treatment Team was requested by our Care Quality Officer

Occupational Therapy assessment recommended to use the hoist with all transfers. However Mr S refused for the hoist to be used in the property

Lodge Group implemented an emergency protocol to place Mrs S on bed care. In connection to this we reviewed and identified the need for a hospital bed and airflow mattress

Our Care Quality officer shared their risk assessment and ongoing concerns with Social Services, Occupational Therapy / Primary Health Care Services

A hospital bed was agreed by the District Nursing Team

Hospital bed commissioned urgently by the District Nursing Team / Primary Health Care

GP requested to visit and prescribe antibiotics

Lodge Group completed a referral to the Physiotherapy Department

Subsequent reviews by our Care Quality Officer were instructed to assess suitability of the revised care package
Outcomes:
We have avoided an acute care intervention

Infection cleared, mobility still fluctuates.  Husband reported some improvements.  However, protocols are still in place to provide a safer environment with appropriate equipment and thus reduce the risk of avoidable harm, ie falls and avoidable injury

Maintenance care package of 4 calls a day double handed remains in place, sustaining best outcome.
As you can see from this dementia home care case study, we have extensive knowledge and contacts in the health profession in the Havering, Romford, Hornchurch and Upminster areas. We use this to our advantage to ensure that all our clients receive the best quality and timely care possible.  Our carers are highly trained in dementia, learning difficulties and other specialisms for offering our home care service.
Please contact us at our office in Romford if you have any questions about our range of services in a number of London Boroughs and parts of Essex.
Contact us to arrange a free initial assessment in your home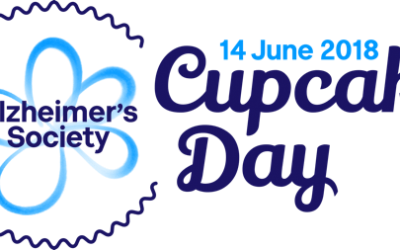 Please come along and join us at our Romford office to help raise money for the Alzeimer's Society as part of their Cupcake Day this Thursday, 14th June between 10am and 4pm. Have a cup cake, cup of tea and a chat. We look forward to seeing you.
read more